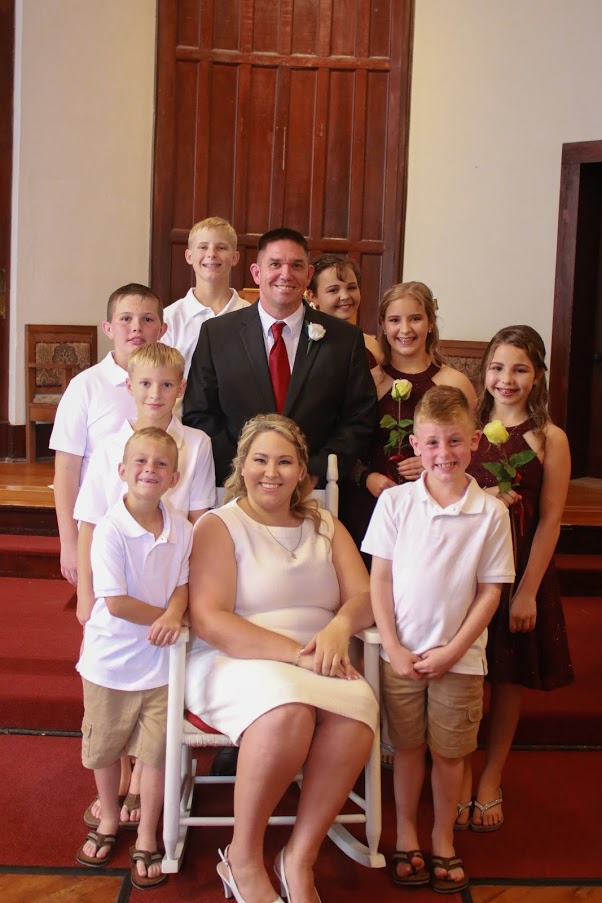 Rev. Walter Prescher
Rev. Walter Prescher is a graduate of Texas A&M University, where he was a member of the Fighting Texas Aggie Band, and majored in Agricultural Leadership and Development, with an emphasis in communications and change implementation. Upon graduation, he received his commission as a Second Lieutenant in the US Army. After ten years of service and three tours in Iraq, Pastor Walter medically retired as a Captain. While in seminary at Austin Presbyterian Seminary, he served two different United Methodist congregations. After graduating from Austin Presbyterian Theological Seminary, he served at Leakey United Methodist Church.
St. Marks offers Pastor Walter to expound on his dynamic preaching abilities and passionate worship. Additional focusing on the leadership aspects of church administration, Pastor Walter draws on his previous church leadership experience and skills obtained during his time in military service bringing an ability for strategic planning, problem-solving, and financial management.
Additionally, Pastor Walter understands the need for a unified body of Christ and gleans from his understanding of this scripture that all are important in the body of Christ regardless of age creating in him a mindfulness for intergenerational ministry and pastoral care that seeks to create opportunities for interaction between senior and younger parishioners. While serving in the military, Pastor Walter responded to his initial call to ministry working with youth, and strongly believes that the future of the church is instilling a firm faith foundation with the future generations.
Pastor Walter is currently enrolled in Perkins School of Theology at Southern Methodist University and is working on his Doctorate Of Ministry with a focus in Vocation, Leadership, and Community Building. This academic endeavor will provide additional tools and knowledge allowing for continued growth in ministry.
Pastor Walter is married to Rev. Bridget Prescher. Pastor Bridget is a graduate of Iliff School of Theology, a Methodist Seminary in Denver, with a Master of Divinity. Prior to church ministry, Pastor Bridget worked as a school principal. Pastor Walter and Pastor Bridget have eight children.